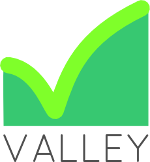 Newsletter three focuses on one of the core objectives within VALLEY, how to assess and evidence learning and competence developments gained through volunteering.
For this purpose VALLEY uses the LEVEL5 methodology, specifically designed to assess the development of personal and social competences as outcomes of informal and non-formal learning. The newsletter introduces the reader to the LEVEL5 approach, which will be tested in the national pilots that are to begin after the training course in Romania in May of this year.
You can access it following this link, or download it from our download section.